Boston is Samantha's to explore! Image from generationcitizen.org.
I'm loving living in the Boston area again, so instead of thinking about all of the things I wanted to do but didn't while in Florida, here is a list of 10 things that I'm planning to take advantage of in my new home:
1. Halloween in Salem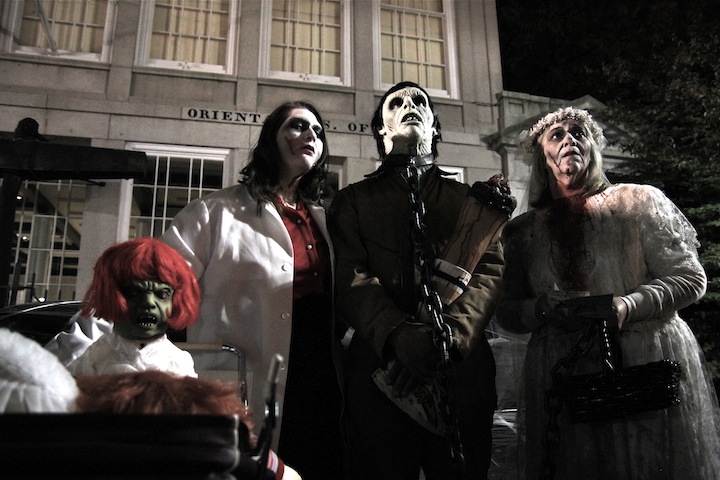 I know it's touristy, but it's also historical and festive. The old town was not only the center of the late 17th-century Salem witch trials, but was one of the first major European ports in the New World. In addition to some of the oldest cemeteries in the country, it also boasts a collection of interesting museums, such as the Peabody Essex Museum, home of the original East India Marine Society. Come to think of it, a ghost tour in Boston might be an interesting option, too.
2. Learning to drive in the snow
I'm not necessary looking forward to this, but rather, to the pride achieved after accomplishing it.
3. Participating in the regional Peace Corps Network
The existence of an active Returned Peace Corps network is one of the main reasons I chose to return to Boston instead of selecting a different city as my new home. And my decision has been validated! Last night I attended the annual new member party of the Boston Area Returned Peace Corps Volunteers and ran into someone who served with me in Moldova. It was a spontaneously heartwarming encounter, as were the conversations that were born from new meetings as well. A community of inspiring, interesting, and (perhaps) like-minded individuals is something I never fully found in Florida. It showed itself in bits and piece within the community theater community, but now I've chosen to pursue life in a city where I might have a wider, more diverse network of "my" people.
4. Saying "Yes" to everything
After learning how to make friends in a new city, I realized that saying "yes" is probably the most important way to start building a home. Of course, I don't want to burn myself out, but until I've established a life of my own, I'm ready to take advantage of the unknown opportunities, connections, and activities that come along.
5. Visiting friends in New York
While it may seem contradictory that my Boston To-Do List includes a different city, NYC is home to some of my favorite people in the world. I was grateful to be able to visit many times during my first year in Florida, but I am eagerly anticipating a more frequent set of visits now that I am once again in the great Northeast — and, this time, with a car!
6. Going to more Red Sox games
Self-explanatory, no?
7. Walking the Freedom Trail
This 2.5-mile red brick path passes by 16 historical sites, including Paul Revere's house and the Bunker Hill Monument. While I've passed by some of the individual sites, walking the whole route is a should-do for history buffs and those hoping to familiarize themselves with the Boston layout. Maps and tours are also available.
8. Eating more oysters
I would even like to shuck my own!
9. Visiting my grandmother more often
Because it matters.
For fun, and because Julianne Moore's version on 30 Rock doesn't do it justice.
While my Florida list was more activity-based, it's interesting that this Boston list is more based on interpersonal goals. Am I missing anything?