The beautiful courtyard of 82 Queen. All of the photo credits go to Will Xiong, unless stated otherwise.
I had some of the best breakfasts on a road trip in October. Leaving NYC late on Friday to wake up in bright, sunny DC. Alright, it wasn't bright or sunny. In fact, it was pretty grey and rainy. But we had some pretty great meals to start our day as we headed south to Charleston, SC.
Laurel, Maryland: Red Sky
The meal itself was satisfactory. We chose to do the brunch buffet where we got to sample some Carolina pulled pork alongside classic breakfast buffet staples. But what really made this brunch was seeing a very old & good friend for the first time in years. Brian and I had met when we were 8. We went through primary school together, proceeded to work at the same summer camp and graduate from high school. After that, I went north and he went south and it has been tough to catch up since. When we finally caught each other, we each had significant others to introduce, stories to tell and memories to re-live. And sometimes the company must trump the food.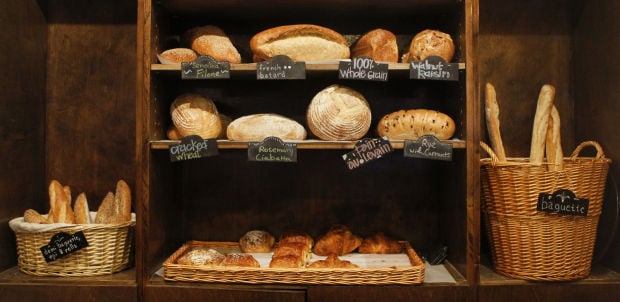 Roanoke was very much a stopover on our trip south but this brunch just might be one of the best we had. We only just made it in time (as in the manager was kind enough to let us order breakfast even though we had missed it). I ordered the Egg Florentine and it was amazing. To be honest, I am sensitive to cow's milk but this Egg Florentine was worth the risk, tenfold. Baked to perfection, the eggs were perfectly runny to satisfy my savory wishes. And, of course, the bread was delicious. We decided to get a baguette to go and with some prosciutto we had a fantastic lunch for the day.
Sunny Point came highly recommended both by our airBnB host and friends. My only warning is: they make great southern brunch so don't expect to be up and running right after. Give yourself time to adjust and enjoy the food coma afterwards. Other than that, I would definitely recommend Sunny Point. My boyfriend hasn't really been exposed to southern food so he looked rather surprised when it was a bit of a struggle to finish his meal. Poor dear.
Asheville, North Carolina: Biscuit Head
This place has absolutely amazing…biscuits. Obviously. I mean, they chose the name for a reason. They also have a butter & jam bar with a large variety of homemade flavored butter (they do have regular butter if you're feeling more traditional) and interesting jam combinations. I highly recommend getting a juice to go with your meal since it is a lot of biscuit–very delicious biscuit but still. Absolutely delicious. I might head back down to Asheville just for their biscuits, no lie.
Charleston, South Carolina: 82 Queen (lunch, not breakfast but…)
82 Queen was easily the classiest place we went to in order to start our day. This was our peak and it was all downhill from here (after all, there was the real world to get back to). This place has history and it's gorgeous. If the weather is nice, sit outside in the courtyard because it's fantastic. Their jambalaya is fantastic. You will have no regrets. Well, I didn't anyway.
And now that I'm salivating far more than is appropriate…I'll leave you to it. If you've got any tips for places to stop by for breakfast/brunch along the East Coast, definitely let me know!